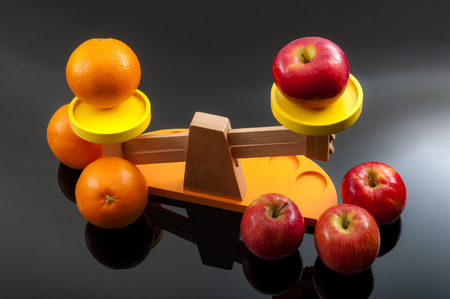 "It's like comparing apples to oranges." is something I've heard countless times throughout my life. Wikipedia explains it as "A comparison of apples and oranges occurs when two items or groups of items are compared that cannot be practically compared. The idiom, comparing apples and oranges, refers to the apparent differences between items which are popularly thought to be incomparable or incommensurable, such as apples and oranges.".
If you ask a waiter or waitress at a restaurant which is better the ice cream sundae or the fried chicken, they'd probably say it's like comparing apples to oranges. Why? Because it is. What about when you compare two things that fall under the exact same category like a DJ, motivational speaker, magician, comedian, juggler or photographer? It's comparing apples to apples.
A longtime friend of mine, Wayne Kinney owns a company called Rock Out Entertainment and is an incredible DJ. He's more than just a DJ, he keeps your event rocking and gets everyone on the dance floor. My niece hired him for her wedding in northern Michigan and he made the evening the best ever. There were probably 1,000 other DJs to choose from between where Wayne is based and their wedding location 5 hours away. Why didn't she hire someone local to save some money? She wanted the best for her very important day and Wayne is the best.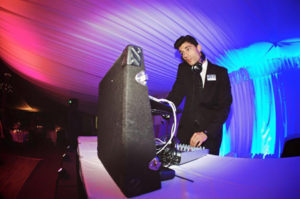 Wayne posted something on his Facebook wall today that inspired me to write this blog post. He said "Simple description; I entertain at events. I provide DJ services and lighting. Long story of it all, I spend many hours dialing in the right plan of action for each of my client's events. Customized, you could say. All that effort equates to one thing: my clients and their guests having a blast."
People tend to be picky about the quality of the table linens, centerpieces and food, but shove all DJs, motivational speakers and entertainers into that simple description folder. They don't hear their long story version of what they can offer them before choosing someone. People like this usually are just hiring the person based on the lowest price.
You need a motivational speaker for your corporate event. Do you just want a person standing up there behind a podium that tells motivational stories and inspires your guests or do you want a true professional that will work with you hand in hand to make sure they are delivering exactly what you want? Just like Wayne does, I go above and beyond to make sure your event is the best ever and everyone is having a blast. That's what you are paying me to do. You can describe both the boring motivational speaker and what I do under the same simple description, but there is a difference in what we bring to the table. It's all in our long story version.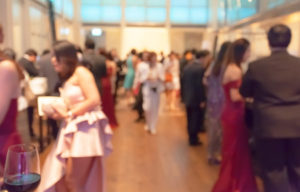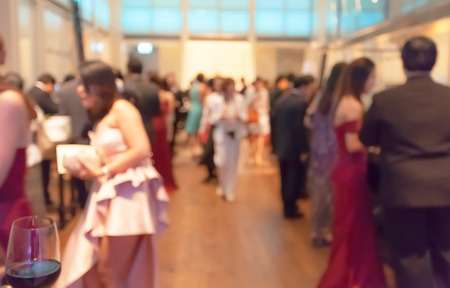 I've worked events with many DJs over the years. I remember one that showed up with a suit coat over his Arby's work shirt. He just got off of his day job and went right to this very important corporate event. He played rap music during the cocktail hour because he really liked that kind of music. I recall going up to him and asking him if that music was appropriate for that crowd. He didn't care. It was a corporate event for mostly middle-aged business men and women. Not the rap music kind of crowd. He wasn't a true pro, he was just the average DJ. It's tough to even put him into a DJ category. It was just a guy pushing buttons as he sat there and listened to music that he liked, just like he did while driving to the event as he tuned his car radio.
Any good DJ, like Wayne would have asked the client what type of music their guests liked or at least fund out the ages and demographic of the guests. This young man just played what he liked and sat behind the table and didn't move much all evening. In this case the client just wanted a person playing music and either booked him based on price or a referral from someone. I don't think Wayne ever sits down the entire evening. He's too busy giving the best show ever.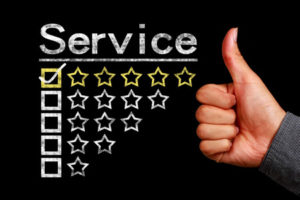 As I've mentioned in other blog posts before, there is a difference in quality and a difference in price for the quality you want. If you want the guy putting a suit coat over his fast food worker uniform and the low quality he provides, you'll get him cheap as long as he can get off of his day job in time. If you want Wayne or another incredible DJ that goes above and beyond to make sure your event is the best ever, you are going to pay a lot more for the quality you will receive. ….A lot more!
The same goes for just about everything else in life, too. You get what you pay for. When it's your name behind booking the DJ, motivational speaker, corporate entertainment, caterer, hall, etc. you can't afford to have anything but the best.
Don't just hire someone based on their simple description when choosing anything for your upcoming sales conference, corporate banquet, association function or other important event. Ask more questions to the person you are hiring to make sure they offer the high quality you and your guests deserve. Do you want a boring DJ sitting behind a banquet table type of party or some that's going to rock your party? Do you want a boring motivational speaker or someone that combines entertainment and motivation into a presentation your guest will be talking about for years to come?
"Tell me and I forget. Teach me and I remember. Involve me and I learn." – Benjamin Franklin
Following in Wayne's footsteps, here is my simple description and long story:
Simple description; I entertain at events. I combine motivation and entertainment. Think of it as combining a motivational speaker and corporate entertainer / mentalist (mind reader) into one presentation. Long story of it all (just about identical to Wayne's story), I spend many hours dialing in the right plan of action for each of my client's events. Customized, you could say. All that effort equates to one thing: my clients and their guests having a blast. I don't stand behind a podium for my entire presentation. I go out into the audience and involve everyone. Like the Benjamin Franklin quote above, I understand that people learn better when they are involved in the learning process. I feel the same goes for motivation and entertainment. I love involving your guests into my presentations and they love it, too.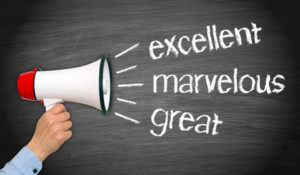 If what I offer is what you are looking for, please contact me offices as soon as possible. I'd love to talk with you about your upcoming event and how I can make it even better.
If you're the one in charge of booking the motivational speaker, keynote speaker, DJ, magician or anything else for your corporate event and you're not the owner, don't be afraid to ask the owner what type of quality he or she wants. Let them know if they want quality they might need to put more into the budget, if it's too small. When the event is over, they probably won't blame the owner of the company if the entertainment, speaker or DJ was a flop, … they'll blame YOU the one that was in charge planning the event. The boss won't admit it was their fault. That's why the told everyone that you are in charge from the get-go.
Instead of comparing apples to oranges, compare apples to apples. It's all about the quality.