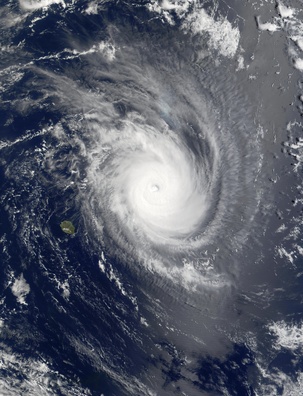 There's the calm before the storm. A time where daily activities go on as normal. Life if good. Then comes the news that things could change and not for the better. A storm, health issues, stock market crash or other reasons could send your business and life spinning out of control. Lately the news has been filled with stories of hurricanes, earthquakes and other natural disasters. It happens every year. Hurricanes are unpredictable at times and other than boarding up the windows and doors, heading for dry land and hoping for the best, there isn't much you can do. You can't stop Mother Nature.
I watch the news and see homes that were flooded beyond repair and families that lost everything. Some have been through hurricanes before, lost everything, rebuilt and lost everything again. Some are realizing it's too much to bare and are closing shop for good and moving elsewhere. There are businesses opening their doors for shelter and others that didn't want to help. Some helped only after social media backlash. There are gas stations charging outrageous amounts for gas, water, etc. while others are offering things are lower prices to help those in need. Sometimes stressful times can bring out the best and worst in people. It's the same in all natural disasters.
I look at the destruction in Houston, a city I've been to many times for motivational speaking and corporate entertainment bookings and am very sad at what I see. Houston is on the list of the top cities in the US for conventions, meetings, seminars, etc. It's an incredible city that as of a couple of days ago was flooded and in ruins. Hurricane Irma looks like it's possibly heading to Miami, Florida, which is also on the list of top convention cities in the US. A hurricane or other natural disasters can not only change the lives of people, but entire industries as well.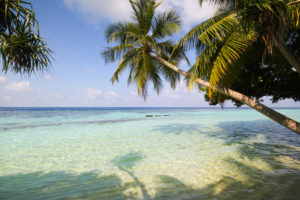 It's great to see many communities getting together to help each other. People from all over the country are driving to the areas hit by the storms to help them rebuild or in any other way they can. Donating time, shelter, food, clothing and money can help a lot of people in need.
It's during the calm before the storm that we have to prepare for the worst. When I was in school we'd have tornado and fire drills. Thankfully we never had a tornado or fire during my school years or in any years before or after in that school district, as far as I know, but we were prepared. Like the people in Texas, Florida and other places that get hurricanes or typhoons, most know what to do. They know to board up their windows, put important items as high as possible, etc. Some don't do a thing, don't listen to the warnings and sometimes need to be saved later by those brave men and women coming to help. People are risking their lives to save a lot of people that didn't want to listen to the authorities. The people that don't do anything usually think something bad won't happen to help. It's either that they have a lower IQ level that gets in their way or they think they are somehow stronger than 100+ MPH winds. Many die because of it. Those that prepared ahead of time usually have a better chance on saving their own lives and their personal belongings.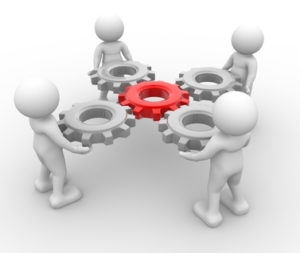 No matter if there is a storm coming your way, in life you have to expect the best, but prepare for the worst. The worst can be as simple as having an option for an alternate flight to get you to your destination if the one you are booked on is canceled. It can be setting aside money for your retirement or a rainy day.
You should prepare for things even if you think they might never happen. Companies that do well motivate their employees, even when things are going great. There is a company in Detroit called Quicken Loans and I have a couple of friends that work for them. The bosses at Quicken Loans are always doing something to motivate their employees and treat them great from what I hear. From letting them work from home if needed to taking them to a Detroit Tigers game or doing other things in the office to motivate their employees and make them happy, they do it.
The owner of Quicken Loans, Dan Gilbert, also does a lot for the city of Detroit and its people. He seems to be not only about making great money, but paying it forward, too. That's a great combo. Do you think his employees will stick with him, even during difficult times? You bet they will!
Other companies like Costco, Apple, Google and others go above and beyond to make their employees happy. I don't like shopping much at all, but I'd sure rather go to a store where I feel happy and like they appreciate my business like Costco and the Apple Store than somewhere that makes me feel unwelcome and has horrible customer service.
"By failing to prepare, you are preparing to fail." – Benjamin Franklin
Companies that take the time to motivate and educate their employees usually tend to do better in times of trouble over those that don't. If your employees are motivated and they are prepared to work hard already, they can keep your company afloat in times of trouble. If their morale is down it will only get worse when things get tough.
Are you the type of person that is prepared for the possible hurricane or the one that will think about buying wood to nail over your windows after the storm is already there and stores are sold out, closed or leveled? Do you own or work for a company full of happy and motivated employees that will be willing to roll up their sleeves and help when times get tough or unmotivated employees that will jump ship when the waters get rough?
Be prepared and get your employees motivated and happy now during the calm before the storm so they'll be there for you if things get rough. Lead by example.
If you'd like to donate to help victims of the current hurricanes or future tragedies, please consider donating to the Red Cross. ( http://www.redcross.org/ )