John Pullum's clients include: 3M, Ford Motor Company, Prudential Financial, Morgan Stanley, Hitachi, Nestle, Kobe Steel, SDI Technologies, Shell Oil Company, Association of Directory Publishers, PriceWaterhouseCoopers, Origen Financial, Bosch, Carrier, Flagstar Bancorp, Mariner Health Care, MTV and many more.
Watch the videos and read the comments below to see what John's clients have to say about him.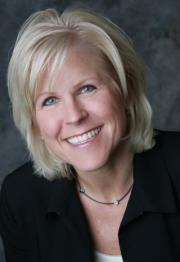 "John is the funniest person I have ever met. He just performed at my bootcamp and was a total hoot, had the crowd roaring with laughter. Not only is he an hysterical corporate performer and entertainer, he is kind and wonderful to work with. I highly recommend him, your employees, association participants and colleagues will talk about him for a very long time."
Shawne Duperon
6-Time EMMY® Winner | Media & On-Camera Coach Globe-Trotting Communication Leadership Speaker | Newspaper Columnist
LinkedIn Endorsement
Shawne is currently working on her documentary film, "Project: Forgive". Watch for it!


"John Pullum. A very, very interesting chap. Over the past 15 years, I have flown John into places to be my feature entertainer for events ranging from a 200 person AT&T Wireless incentive (in the Cayman Islands) to a successful screen writer's 50th birthday ( and in fact my 40th as well). He killed them EVERY time. He is like a fine wine ~ he gets better with time and has everyone laughing or smiling from ear to ear the entire show. That is not easy these days. I am in the business of finding the best talent globally and this guy delivers. John is not just another funny guy or a great talent…. he is the single most talented performer of his genre. The Amazing Kreskin had nothing on John. Why he is not in Vegas doing 350 sold out shows a week, I have no idea.To this day I cannot figure out how he pulls off what he does. I have watched him closely and needless to say, he has never planted people in my audience or had advance knowledge of any personal information. If he is doing "tricks" or illusions, I would never want to know how because the magic he creates has left me speechless every time. Those memories will always be burned in my mind. One cannot lose face bringing John Pullum on stage~ he is a slam dunk."
Gregory Patrick
CEO at Gregory Patrick Worldwide
President and Chief Creative Officer at DreamMaker
President at Tours of Enchantment
LinkedIn Endorsement


To book John for your next event or for more information call
1-313-538-3626 or use our no obligation online request form on our contact page.