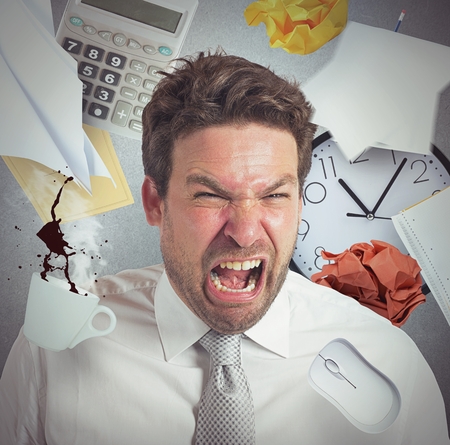 Stress in the workplace can be a very serious issue. Causes of stress in the workplace can come in many forms. A negative employee, employees causing problems for others, work overload, projects not ready by the deadline, political or religious rants, etc. With social media argument overloads, we are bombarded by stress daily. Sometimes instead of only ranting online, a person will bring their rants and stress into the workplace.
Think about the last election. I've heard and experienced so many stories of people losing friends and family over their viewpoints on the results. If you rave about him or complain about him, you are offending 50% or so of the population in the USA. It's the same odds of flipping a coin. Leave politics and religion out of the workplace unless you work in a church or for the government. Even if you work in one of those places, maybe you should cool it a bit.
Now more than ever it seems people have become addicted to complaining 24/7 online about something they really can't change much. They post this meme and that article about how great or how bad the government is. This causes them so much stress. I know of people who even post political rants daily on their business social media accounts. Do you want to offend 50% of your customers and possibly lose 50% of your business? I don't think so.
Since many are Facebook friends with their coworkers, they see their rants and it brings the stress right back into the workplace each time they see the person. It seems some people are truly addicted to posting about the same person or situation over and over and over. They can't stop. They even bring it up in comments for posts that have nothing to do with that person. It's like a drug addiction for them. I can't tell you how many people I've blocked or unfriended because they've appeared to have totally gone off the deep end with their rants. Even if I agree with their rants pro or con about a person at times, seeing it all the time in every single post they make it a bit much.
Managing Stress In The Workplace
Managing stress in the workplace can be as simple as having a no politics or religion discussed in the workplace policy, a weekly meeting to go over situations that are causing people stress, a complaint box so employees can let you know what's bothering them, etc.
Things that can cause workplace stress.
Fear of getting laid off or fired.
Insufficient workload making people think their skills are being underused.
Work overload. Putting too much pressure on employees to get more done than is possible in an 8 hour day.
Short-staffed. This puts pressure on employees to do the work or more than one employee.
Massive amount of overtime and still not being able to get your work done.
At work more than you are home and having very little family, friend time or any time alone.
Having to clock out and still work on projects at home.
Not getting enough sleep due to long work hours.
Lack of communication from the boss or project manager to their employees.
Employees being asked to do way more than they were hired for with no extra compensation or thanks.
Harassment or bulling.
A poor working environment.
Poor communication between management and employees.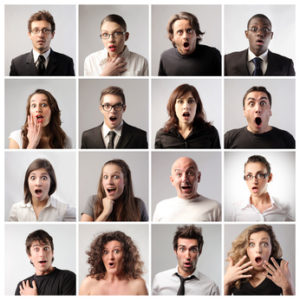 Communication with your employees is the key to catching stress in the workplace before it starts or stopping it before it gets too out of control. Yes, there will always be a person that wants to complain about each and every tiny thing that happens. Although you have to calm them down and make them happy a bit, focus on your key employees that are keeping your company going strong to bring the other up.
You need to make sure the people are the top, your top sales people and others aren't getting too stressed out. Make sure they connect with other employees to get a feel for how things are going.
Sometimes an employee will tell their manager or CEO that things are going fine, even when they aren't. They don't want to complain to the bosses for fear or getting let go or looked down upon. By having staff at their level willing to listen to their complaints, you'll be able to find out what, if anything is causing stress in the workplace for them.
Employees can hide their real feelings better than they can show it at times. They might look happy and smile all the time as their stress is coming to a boiling point for them.
"Much of the stress that people feel doesn't come from having too much to do. It comes from not finishing what they've started." – David Allen
I was having dinner with a couple of friends at a popular restaurant in Ann Arbor, Michigan called Zingerman's. One of the owners, Ari Weinzweig came up to our table and topped off our water and drinks. He was dressed basically like a busboy and sure didn't look like the owner. He asked how everything was and we let him know what, if anything was wrong or great. After talking with him a little more about how much we liked the restaurant he let us know he was the owner.
He said he found he got honest feedback from his customers when he approached them and made them think he was just one of the staff instead of the owner. He explained people didn't really want to offend him and say anything bad about the food or how he could make things better if they knew he was the owner. I thought this was pure genius. He's even written a couple of books on managing a business. Great guy, great restaurant and great deli. I believe a lot it, if not all of it, is because of how Ari approaches business. I hope he is as open with his employees as he is his customers.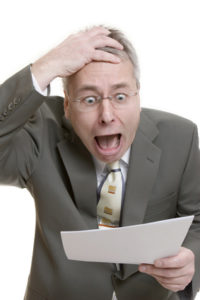 If customers won't give a restaurant owner their true opinion of how things are going, but will open up to the busboy, how can you take that same concept in your business and have your employees open up? By having an opinion box or a way they can give you their concerns or complaints even anonymously might do wonders on revealing the stress they are having.
Sometimes just letting your true feelings out relieves a lot of stress. Having an open discussion with the employees about things that are bothering them without a boss in the room might do the trick.
For many company owners, their company is their baby. Saying something bad about their company is almost like telling someone their baby is ugly. You need to take people's opinions and look at them with an open mind. Can you handle the truth? As Jack Nicholson's character, Col. Nathan R. Jessup said in the movie "A Few Good Men", "You can't handle the truth!". That's the case for most people. They only want to hear all the wonderful things people have to say about them and their business or they get offended when they read bad comments.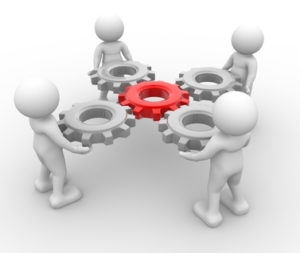 As mentioned earlier, some people just like to complain, so take all reviews with that in mind. Most large companies will their have their share of truly negative employees. It's up to the owners and managers to get these types of personalities working together with the more positive people to bring them to up to a better level. (Read my blog post on how to deal with negative employees)
I sometimes read reviews on Yelp about how customers liked different restaurants before I go. I see some restaurants where the owner or someone else replies to both good and bad reviews to either thank them or apologize for the service they received. I also have read numerous replies from owners basically putting down the person that left a negative review. They act like their is no possible way anyone could have had a bad experience at their restaurant and calling the customer an idiot.
That's not the way to do business. I always skip doing business with those places. If enough employees or customers complain about the same exact thing, then there is a problem! Take off your rose-colored glasses and take a better look at what is going on. If you don't catch what is causing your employees stress before it's too late, it might cause a domino effect and have things tumble out of control.
I remember an episode of "Kitchen Nightmares" that featured a bakery in Scottsdale, Arizona. The owner yelled at customers and kicked them out of her shop if they didn't agree with her or said something was bad. As I was writing this blog I looked the business up and found out they are out of business. That's where they belong with an attitude like that. They didn't want to listen to anyone and failed because of it. Don't be a business or employer like that. The owner, Amy caused her own domino effect and that was the end of her business.
All work and no play makes Jack a dull boy.
We live in a fast-paced world where our customers want things NOW and people need to get things done fast. The workload is piling up and so is the stress of everyday life. With a stressful life at home and at work it can all pile up. Meet that deadline! Bring bagels to the meeting after you pick up Bob from accounting. Send those packages to your client in California and as you are driving to UPS be sure to have that conference call with the client in Tokyo. Don't forget that after work from 5-7PM your children have school conferences and Julia needs to buy a dress for prom on the way home. Can you see how daily activities at work and home can pile on the stress?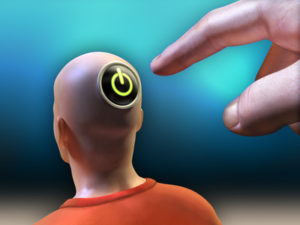 Sometimes we just need to mentally reboot and start fresh all while continuing to our set goals. Watch the video below to see how I'm able to do this.
Think of things that could let your employees take a mental break from work, even during work hours. Having team building exercises, hiring a motivational speaker, keynote speaker or corporate entertainer to motivate and entertain them, having a no negativity policy (no politics, religion, etc.) or other thing might be a good start. Show your employees you appreciate them and want to hear how things are going.
I have a sign on my office door that I got from an author and businessman, Grant Cardone that says "NO Negativity Allowed Here". I think people need to express things that they find that are negative when needed to make every business a more positive experience. By changing the negative and stressful issues with a business situation for the better, it can end up being a positive experience for all involved.
Times are changing daily. With change in the workplace come stress in the workplace from time to time. Stress in the workplace is something you have to do your best to catch early and deal with it fast. There are times that there will be stressful situations that your employees will just have to work through and deal with until things settled back down. It's not going to always be smooth sailing. For those times of stress do your best to let them have those mini mental breaks to refresh / reboot their minds and get a better mental attitude. Sometimes it only takes a minute or two to get back into the groove.
If I can be of any help motivating and entertaining your employees, let me know. I look forward to working with you.