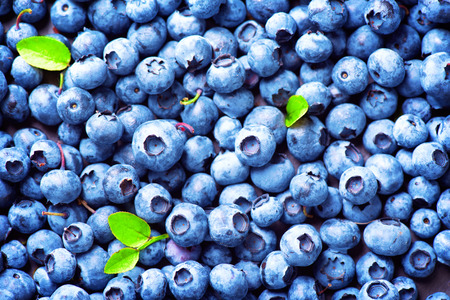 How to deal with negative employees might be as easy as picking a moldy blueberry out of the bunch. Let me explain. I'll admit it … I love watching "Judge Judy". It's my mental break from my usually busy or stressful day. My family knows what when it's 4PM, it's Judge Judy time. She had some witty comebacks for people in her courtroom and says it like it is. One story Judge Judy shared with a plaintiff, Sierra was about blueberries. Sierra was hanging around with the wrong crowd and Judge Judy was trying to give her some motherly advice.
Judge Judy said "Did you ever go in and buy a box of blueberries and sometimes you get a moldy blueberry? If you hang around with the moldy blueberries, all the blueberries get moldy. All the well blueberries don't make the moldy blueberry well. The one bad blueberry infects all the blueberries. … Want to spend your life as a moldy blueberry? That's your prerogative. … You hang around with garbage you become garbage. That's what happens. It's as simple as that!"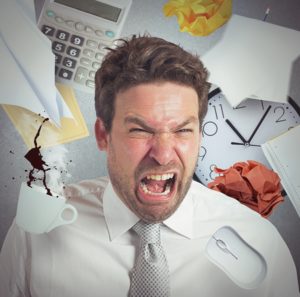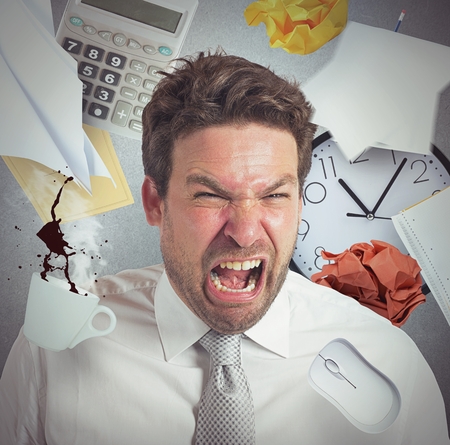 Throughout our lives we come in contact with many moldy blueberries.Some are family members that it's difficult to get away from while others are co-workers or employees you have to put up with for 40 hours or more a week. One bad neighbor can bring a block down. One bad relative can make every family party a stressful occasion rather than a happy one. One bad employee can bring your company morale come crashing down and affects your profits.
Do you let the one negative employee bring everyone down or figure out ways to stop this person, change their perspective on things or try to keep them quiet? If that one employee is the hole in your corporate ship, it's going to sink. You need to keep your other employees on a higher level of motivation. You need to show them that you appreciate them. Your motivation and encouraging a better attitude and work ethic in your company has to be stronger than the moldy blueberry is. Luckily people aren't fruits, so it's possible to make the moldy blueberry employee well or at least get him out of the bunch.
Many factors can bring a person to the Judge Judy level of being a moldy blueberry. It could have started at childhood, problems with their marriage, children, financial issues, etc. Most people don't consider these possibilities and just think they are jerks. Maybe they are right? 🙂 How to deal with a negative employee is the tricky part. Do they even realize they are the bad one in the bunch? Maybe they don't even know it. There are ways of motivating them to be better without calling them out. Calling them out could make things worse.
Communicating your your employees / coworkers is the key to picking the moldy blueberry out of the bunch. You can have small meetings with select employees to discuss things the company is working for. People like to feel appreciated and like they are contributing to their company. The negative people might have a change of attitude now that the boss is actually talking with them and asking for advice.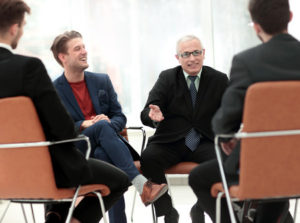 An annual meeting with all the employees at a convention center, restaurant or other venue, depending on the size of your company, might be a good idea. A suggestion box, employee of the month or some other forms of easy motivation throughout the rest of the year is nice, too. I remember being at a hospital visiting a family member and near the elevator there was a "caught caring" board that featured comment cards from visitors and patients raving about certain employees. It gave them a nice little pat on the back and showed others that they were a caring / wonderful person. Hopefully it inspires the other employees to go above and beyond and get on that board someday soon. They never seem to have a board called "Caught being a horrible employee.". That just might be full since too often people write in to complain about things more than they do to compliment someone. Motivating your employees can be as simple as having a customer fill out a card.
"Don't let anger control you. Don't let hate enslave you.Don't let negativity overcome you. Don't let bitterness conquer you." – Matshona Dhliwayo
When I'm out to eat there are many times I ask the waitress or waiter to send the manager over for me to speak with. They usually look concerned as they walk away as does the manager on the walk over. I let them know how great the server is doing and how much I'm enjoying everything. They are grateful and happy that they have a customer praising them since 99% of the people only call the manager over to complain. The server is happy, the manager is happy, I'm happy! It's a win, win, win situation. 🙂 Try to give someone a compliment on a job well done each and every day.
A couple of years ago I started something I call The Happy Today Project and set out to do random acts of kindness for people. Soon people were asking for more of my Happy Today Project cards so they could pay it forward, too. I'd like to think that these random acts of kindness will hit a moldy blueberry from time to time and brighten their day. Maybe it will change their attitude forever knowing a stranger cared enough to do something nice for them? I'll never know because I never let the people know that I was the one that did that random act of kindness for them. I think it's even more impactful when it's done anonymously. After I bought the person in line behind me coffee or the person across the restaurant that looked sad their lunch or dinner maybe they went to work with a better attitude and surprised their co-workers with their new and improved attitude. I highly doubt if my random act of kindness made them made. I know I never get mad when someone does something nice for me.
How to deal with negatives employees is a matter of positive reinforcement.
Clearing the moldy blueberries out of your life might be as easy as deleting them off of Facebook or not keeping in contact with them anymore. They usually get the picture. Other times they don't. Sometimes it's good to let go of those brining you down. Like Judge Judy and others have said time and time again, if you hang around garbage you become garbage. Jim Rohn once said "You are the average of the five people you spend the most time with.". Are you spending your time with healthy blueberries? Let's hope Sierra changed her ways after listening to Judge Judy.
The moldy blueberry employees are the ones that never seem to get the promotion and can't understand why. Being miserable is their norm and they don't understand they are the moldy one in the bunch. Motivating your employees is the key to keeping all of your employees out of the grips of the one that is trying to bring them down. Do your best to help the negative one get a better attitude as you help the ones with good attitudes get great.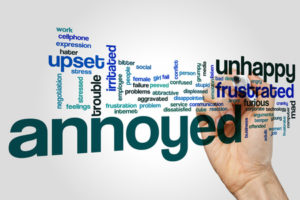 Over the years when companies have hired me to motivate their employees I've had more than a few times where the person in charge would secretly point to someone in the audience before I took the stage and say something like "You'll probably want to avoid (person's name) they are a real jerk.". I'm sure their negative person wasn't thrilled to know that there was a motivational speaker, keynote speaker or some corporate entertainment in store for them. The person telling me I probably don't want to deal with this "jerk" is like telling a little kid not to eat a cookie that's right in front of him.
It makes me want to involve them more. I have to make the person they said to stay away from my friend from the start. It's my goal to break down their negative wall and know it's OK to laugh. The person that everyone thought was such a jerk is usually the first one coming up to me after my presentation to let me know how much they needed to hear what I said and how they enjoyed it. That makes my day.
The news is full of negative stories that can bring us all down. It's enough to make us start to seem like the negative one if we are talking about all the doom and gloom in the world. I love listening to news radio station when I drive my kids to school, etc. My kids usually ask me to change it to music not because they like music more than news as much as it's just full of negative news. Very few news stories are full of happiness. It's always stories about death, robberies, etc. I once met a man that ran an extremely profitable company. He told me he took the front page / section out of all newspapers in his office. He said they were mostly full of negative news and he didn't want his employees getting filled with negative info when he wanted them to be positive on the job. Talk of news that would bring people down wasn't permitted in his company.
Just for fun, count how many times you hear negative news and also how many times you hear happy news today. We are bombarded with negative news probably 10 to 1 over anything happy. That can really bring anyone down.
If you need help motivating your employees and making them happy, I'm here for you. By adding a motivational speaker, keynote speaker or some corporate entertainment to your next event, it could be just the thing that your employees need to get things moving in the right direction.
Simply fill out the easy to use contact form on my contact page (click here to go there now). I've been hired to motivate and inspire very small groups of V.I.P. employees to events of over 1,000 people. Can you imagine how much better your company would be if all the moldy blueberry employees were better? 🙂