As an event / meeting planner your greatest fear is to book a speaker or entertainer that will bore, disappoint or offend your participants. No need to worry about that with John Pullum. John will not only motivate your guests, but thoroughly entertain them as well!
Discover how to make your company's event successful, fun, unforgettable, one EVERYONE will enjoy …GUARANTEED


Add Motivational Entertainer John Pullum to your event. You've seen him on TV, now see him live!

"Amazing", "Hilarious", "The best speaker we ever had!", "Inspiring", "I laughed so hard I cried!"… are just a few comments that meeting planners received from their guests on comment forms after their event. Why do they love John? John involves his audience and is so easy to work with. He doesn't plant himself behind a podium, he gets into the audience and interacts with everyone. 
John Pullum's clients include: 3M, Ford Motor Company, Prudential Financial, University of Notre Dame, Morgan Stanley, Hitachi, Nestle, Kobe Steel, SDI Technologies, Shell Oil Company, Association of Directory Publishers, KMart, Action Emco, PriceWaterhouseCoopers, Origen Financial, Bosch, Carrier, Flagstar Bancorp, Mariner Health Care, MTV and many more. 
Hello Event Planners,
You already know … the frustration of having to come up with just the"right" entertainer or speaker year after year! And only being able to choose from the same old thing… wouldn't it be great to find a really different entertainer and speaker, one that everyone will enjoy? Why choose between an entertainer OR a speaker, when you can have both rolled into one?!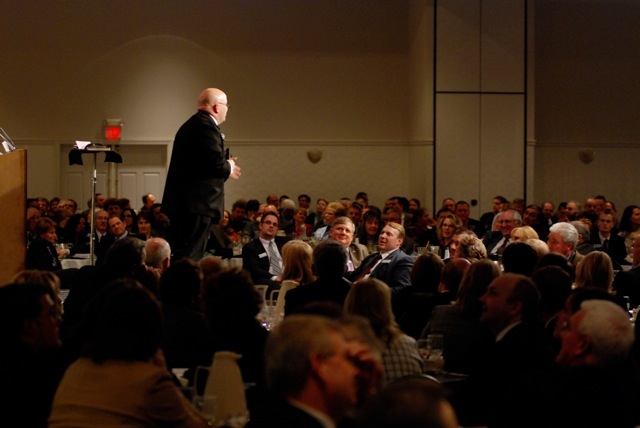 Instead of that "OH NO, Not Again" feeling watching yet another magic show, juggler, or comedian that may not be "right", or another DJ or wedding band. Doesn't presenting something that truly is NEW and UNIQUE at your event that your guests will love and have your entire company Thank YOU, sound like a much more rewarding option?
Not to mention the frustration of trying to figure out something that will please everyone? Wouldn't it be great to have a speaker or entertainer that everyone, regardless of background, will really enjoy and talk about?
 John Pullum offers his motivational entertainment presentations as well as his hilarious and amazing interactive mind reading show.
It's like getting 2 presentations for MUCH LESS than the price of one of some other celebrities! Why hire one person for the evening corporate entertainment and one person for the keynote motivational speech when you can save by hiring just one person, John Pullum!
Harness the goodwill created by bringing a positive program to your event and have increased participation from your group and an awareness that you truly appreciate your employees, clients and business associates.
Why settle for the same old entertainment or speaker repackaged? Your employees, clients, associates and guests deserve the Newest and the Best.

For much less than you might guess, you can have the same type of top quality entertainer and speaker that you may have seen in Las Vegas (but remember, John's presentations are 100% CLEAN!).

Other television celebrity speakers and entertainers charge $30,000 or more for their presentations. With John you get his presentations for pennies on the dollar compared to some other celebrities. When you book television personality John Pullum, you not only get a TV celebrity appearing at your event, you also get one that will entertain and include your guests in his presentations. – And one more thing NO Hollywood celebrity ego is included! NO crazy demands on the rider either! He's so down to Earth and easy to work with.
John has over 20 years experience educating, motivating and entertaining small and large corporations world-wide!
Is John Pullum a keynote speaker, a motivational speaker or a corporate entertainer? The answer is he is all 3. His keynote motivational presentations are filled with entertaining audience participation, comedy and more. He also offer pure entertainment presentations without motivation included, if you just want your employees to laugh a lot and be totally amazed. John's comedy mind reading show is a hit at countless company parties, awards banquets and other occasions.
What type of presentation are you looking for?
How about 100% clean entertainment packed with audience participation?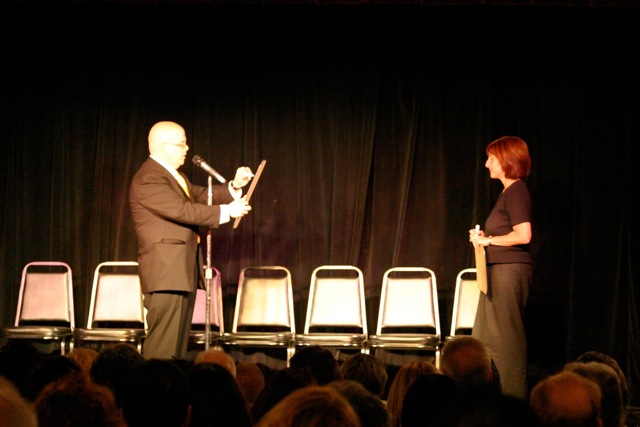 John Pullum – America's Funniest Mind Reader – Mentalist! John's quick wit and amazing mind reading combine for a hilarious show. Will you be one of the lucky ones that has their mind read by John? You'll be totally amazed with his 100% clean, audience participation, comedy mind reading / mentalism / mentalist show. You've seen him on TV, now see him LIVE!
John somehow taps into his audience's thoughts like a live psychic hotline only with hilarious results and without the phone charges. He doesn't claim to have supernatural powers. John doesn't like to call himself "psychic" because he feels he's just learned to tap into a part of his mind that we all have. He feels everyone has the ability to tap into their subconscious minds and do some amazing things if they just knew how to (and demonstrates this with audience members during the show). He makes his show fun for the audience and treats everyone with respect.
For more information on this presentation CLICK HERE. 
---
Would you like to motivate or inspire your guests?

Why hire a motivational speaker / keynote speaker that will just plant themselves behind a podium and not involve your audience? Hire John Pullum and you and your guests won't only have the time of their lives, they'll get motivated too!!!
Do you want your guests to have fun and get motivated at the same time? John's motivational message is carefully woven into his presentations. Your guests will laugh, have fun, be amazed and learn all at the same time.

 For more information on this presentation CLICK HERE. 
---
Do you need to entertain the spouses and families while the registered attendees are at meetings?
It gets pretty darn boring for spouses and families sitting around waiting for their family member to get back from their conference. They brought their family because of the great location you chose for the event. Why not entertain your attendee's guests while they are at your event? John has the perfect fun activity for them.

---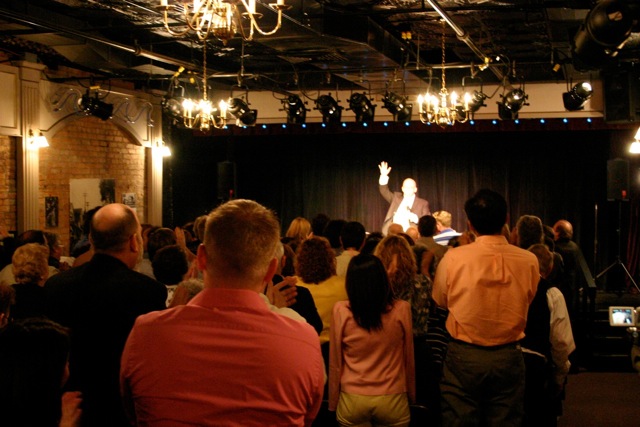 Working with John Pullum is an event planner's dream come true. You can "sit back and enjoy the show along with everyone else" and leave your worries behind.
Now it's up to you. John really wants to work with you. Call now to see if your date is still open. John is only booking a VERY LIMITED NUMBER of dates this year. Don't delay, call TODAY! 1-800-915-2844 or 1-313-538-3626.
John's presentations are ideal for your: annual meeting, kick-off session, company holiday party, after dinner entertainment, after dinner speaker, spouse event, family event, corporate meeting, opening session, closing session, management retreat, trade shows, awards banquet, convention, association functions, luncheon, breakfast, employee appreciation, customer appreciation event, convention, incentive programs and many more occasions.   
To book John for your next event or for more information call 1-800-91-LAUGH (1-800-915-2844) or direct at 1-313-538-3626 or use our no obligation online request form on our contact page.