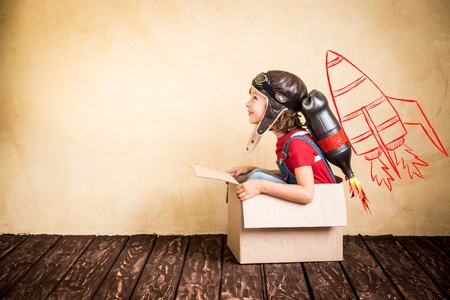 When I was young I had many dreams of what I wanted my future to be. I can remember playing on the playground or at home imagining I was a superhero, a pilot, a magician and many other things. As children our minds are open to so many possibilities. We haven't hit many roadblocks yet and think anything is possible. Many things are possible to accomplish in our lives if everything goes the way we planned. As we grow older, we realize that everything doesn't usually go as planned at times. We change our focus many times over the years and start heading to another goal. Times change, careers change, people change, our attitudes change, it's all part of life.
Some follow a path their parents set for them. Their parents and grandparents were doctors and they are lead in the same direction whether they like it or not. Some might have to run the family business that has been in their family for generations. Some grow to enjoy the job they were lead into while others dread work on a daily basis. Health, financial and other matters get in the way of our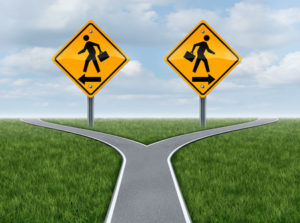 dreams at times. There are also times that once we reach a goal in life that we thought we wanted to do, it's just not as good of a fit as we dreamed it would be.
In my beliefs we only have one chance at getting this life on Earth right. There isn't a button where we can go back in time to when we were born and start it all over again with all the knowledge we have now. It would be great if there was. We can move forward from the point we are now and try to change our futures for the better.
As the Aerosmith lyrics go for their song Dream On "Every time I look in the mirror. All these lines on my face getting clearer. The past is gone, it went by like dusk to dawn.". I look in the mirror and realize I'm getting older. I can't change the past, but can work on my future. Many people think about retirement all the time.
They focus on the final chapter in their life rather than living to their fullest today. We never know when we'll take our final bow. Many people don't make it to retirement or die soon after they retire. They've worked so hard to live happily ever after, but they never get there.
I used to work at a hospital when I was in high school for what I thought would be a summer job. I ended up staying there for years. I quit when I was 23 when I realized it was time to spread my wings and fly. It was now or never for trying out my entertainment / motivational speaker career full-time. I'm glad I took the risk. As I worked at the hospital job, I did my entertainment jobs on the side or weekends. I'd take personal or sick days when I had a gig that happened to land on a work day.
I knew entertaining and motivating people was what I was set out to do. Working at a hospital was nice, but just money and not a true love of what I wanted to do for a living. Even after leaving my job at the hospital my entertainment career / speaking career has changed a bit, too. I went from focusing on corporate holiday parties to doing a lot of presentations at sales conferences, conventions, trade shows and more. What part of living your dream can you start working on today, even while holding down another job?
"Life is full of beauty. Notice it. Notice the bumble bee, the small child, and the smiling faces. Smell the rain, and feel the wind. Live your life to the fullest potential, and fight for your dreams." – Ashley Smith
I love motivating and entertaining people. I've been entertaining people since I was around 7 years old, if not younger. I started earning money performing at events when I was 16. When I was little I'd open up my bedroom window and do shows for the neighborhood children (some were older than I was) to make them laugh and smile.
I'd do magic shows, puppet shows, tell jokes and do anything to make them smile and laugh. At that young age I knew it was something I wanted to make a career out of. I didn't think it was possible, but sure wanted to. Read my blog post about it by clicking here.
Luckily I had supportive parents that let me follow my dreams. They said they figured I'd grow out of wanting to be in the entertainment business, but I never did. I never head out to work to motivate and entertain people and think about retirement. I love what I do and want to do it as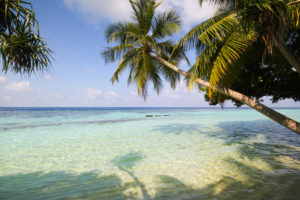 long as possible.
I enjoy sitting on the beach under a palm tree and looking at the crystal clear water. I enjoy places like Sun Valley, Idaho with nature and mountains all around. I was hired to speak at an event there once and didn't want to leave. It's very relaxing and beautiful. I could see living out the rest of my life looking at some beautiful scenery, but not anytime in the near future. My job on this Earth of motivating and entertaining people is hopefully far from over. Seeing people laugh and inspiring them keeps my heart happy.
I have a friend that is a police sergeant. He loves what he does and is very involved in my community. We were at a picnic together yesterday and he mentioned he is going to retire in 17 months. He wants to take cooking classes at a local college, work in his garden, get into photography more and do other things. I never realized that he liked cooking, photography and gardening as much as he did. He seemed happy and excited as he talked about it.
He's one of those people that won't stop bettering himself after he retires. I'm sure he'll take time to relax, but will spend more time following his other passions and dreams. I think it's great he has other hobbies that he enjoys doing when he's not on the clock. He deserves a happy retirement after spending such a long time protecting and serving my community.
I really don't have other hobbies other than what I do for a living. I spend time marketing my business, doing shows and speaking engagements. When I'm not doing work related things, I spend time with my 3 kids, wife, 2 dogs and cat. Life keeps me busy enough. My time to take a mental break is usually at 4PM when "Judge Judy" is on. 🙂 When / if I retire I don't know what I'll do to keep myself busy.
I dream of being like Phyllis Diller or Don Rickles and still making people laugh long into my golden years. The world needs more laughter and motivation. It's not about the standing ovations, the pats on the back from the meeting planner, the fame, it's about making people happy.
I dream of hosting television shows again to reach an even larger audience. I dream of writing books to inspire people. I dream of filling a stadium and seeing my name in lights. I dream a lot. Right now I'm very happy being a motivational keynote speaker / corporate entertainer. If many years down the road I do retire, please look for me on a beautiful beach, near mountains or some other beautiful place that has a great WIFI connection. 🙂
Never stop dreaming. Never stop learning. Always be curious.